Day 1: We hit the road, jack
Portland, OR
8.1

WHERE ARE YOU?
PORTLAAAAAND, OREGON
WHAT'D YOU DO TODAY?
We travelled down to Portland, Oregon where we interviewed the lovely, Kate Bingaman-Burt in her magical studio space, Outlet.
HOW YA FEELIN'?
It was so, so inspiring to not only be able to hear about Kate's passions and story, but to be able to see and explore them manifested in the form of her studio (and her VERY SWEET + always-growing zine library).
Thank you Kate and Portland for an amazing first day on the road! Exhausted, but so excited for the rest of our journey (can't say the same about the heat, though).
-Sahm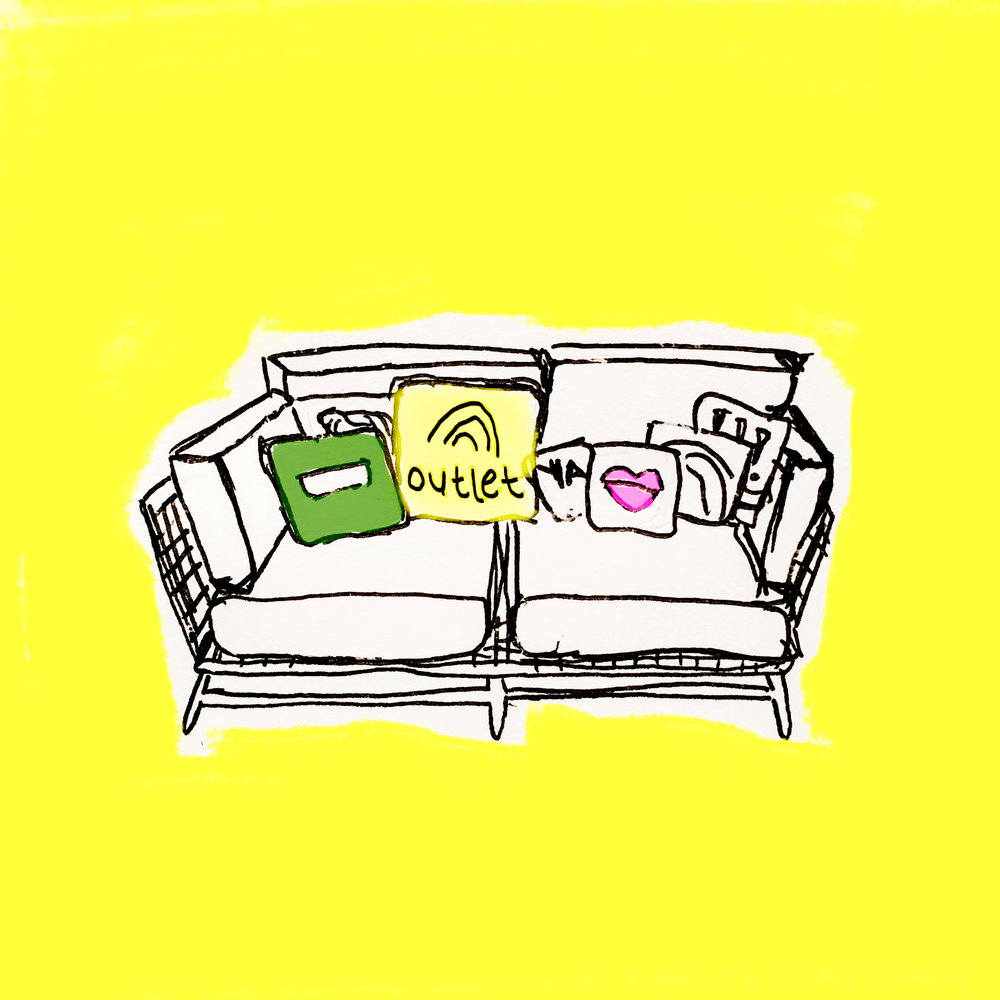 WHERE ARE YOU?
Portland, OR
WHAT'D YOU DO TODAY?
Oh so much! Left Seattle, drove to Portland with only one pee break (good job Sa(h)mwich), ate all da good food, sweat a lot, and most importantly, interviewed Kate Bingaman-Burt!
Kate is an amazing human with a work ethic and dedication like no other, she is able to connect with people in a unique way that really makes you feel heard and supported (she's the best cheerleader around). She has created such an amazing, resourceful, welcoming and energetic space in her office (
https://www.outletpdx.com/
), especially for students; I really wish we had a place like this in Seattle.
Kate truly exemplifies someone who takes their passions to the next level. She loves what she does and it shows 110%. Hopefully we'll get to see her again before we leave Portland <3
HOW YA FEELIN'?
I keep thinking to myself, "wow, we're actually doing this, this is amazing". That's how I'm feeling.
Also, I want to make a zine now --- thanks Kate for the inspo
-Dana
WHERE ARE YOU?
PORTLAND OREGON
WHAT'D YOU DO TODAY?
MET KATE BINGAMAN-BURT <3 ate good food + saw my ma + pop
HOW YA FEELIN'?
Schleepy, but good <3 it was a long hot day, but meeting Kate was AMAZING. She and the life she's made for herself are just incredible. I hope one day when someone asks me "what do I want to be when I grow up?" I'll be able to answer like Kate, "I really like where I am." She calls herself stubborn, but I'd say this lady has a super power to intuitively know what she needs and make it happen no matter what. What a stud. Thinking we may stop by Outlet Thursday too… definitely didn't have enough time looking through the zine library.
Also, shaved ice cold brew is the bomb, so is chickpeadx + solstice wood fire pizza. So much good foods already.
- sam