Day 47:
national guac day everybody
Omaha, NE
9.16

WHERE ARE YOU?

Hello, Omaha
WHAT'D YOU DO TODAY?

Said our final farewells to Kate, her pops and the city.
Packed up, and settled in for a short, seven hour drive to Omaha, Nebraska.
Got reacquainted with our long car ride flow (and also our pal Kevin Allison).
For the second time on this trip, Sam drove through some serious rain and the road lit up like the lights on a Christmas tree.
Thunder + lightening all the way to our airbnb in Omaha.
Finally, a cute little dinner of french bread + leftovers, enjoyed curled up on the floor.
HOW YAH FEELIN?

Feeling physically tired between traveling and having weird sleep patterns basically our whole time in Chicago, but emotionally I'm feeling pretty good, I think? The End is near and it blows my mind. The fact that this project is even happening still blows my mind.
sahm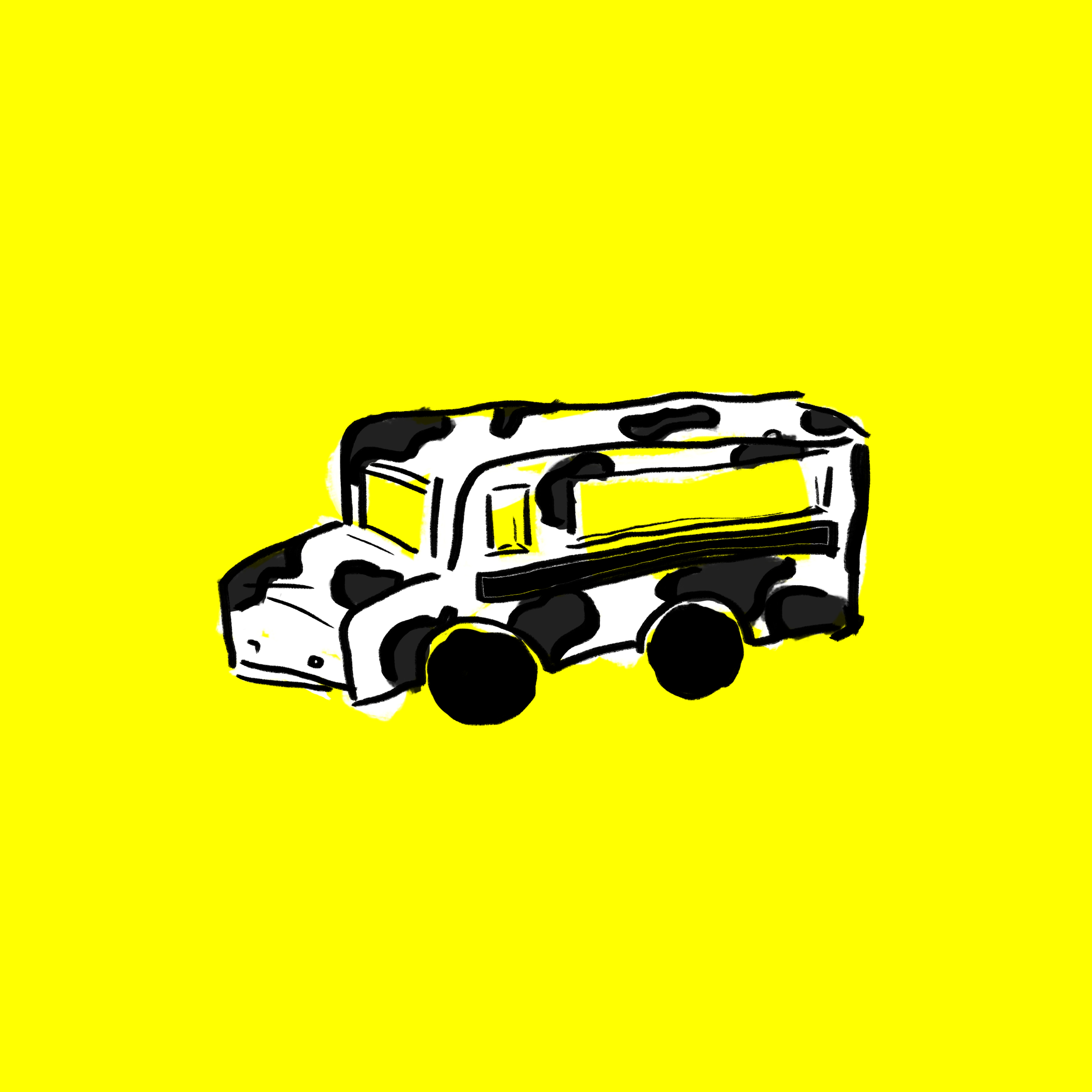 WHERE ARE YOU?

Omawho?
WHAT'D YOU DO TODAY?

Left Chicago this morning and I'm pretty sad. Chicago has treated us so well and has left such a strong impression on me. I'm sad it took me so long to warm up to it, but hopefully I'll be back.
After a tearful (figuratively) (kind of) goodbye from Chicago, Kate and her pops we started our drive to Omaha, Nebraska.
7 1/2 hours, lots of corn, rain, lightning, guac, convos later…we made it to Omaha.
Ended the night in our airbnb room eatingleftovers, working and sleeping.
HOW YAH FEELIN?

Interested to see what Omaha has to offer. We've had some interesting responses when people find out we're stopping in Nebraska.
- Dana

WHERE ARE YOU?
Omaha, Nebraski
WHAT'D YOU DO TODAY?
Bye to Kate and her paps :( I already miss Chicago, but here we go! Just us, the milky gals and the good ol' open road. We drove through a freak rain, lightning and thunder storm in Iowa where there was a magical moment of single file hazard lights. Like christmas. Visual carolling you could say. We had the best guac yet (I know I say that every time, but I really mean it) at a rest stop somewhere in Iowa. Drove some more. Love my ladies. Then we got to Omaha, NE. We ate some good leftovers and I drank too much milk again. In the name of SPILTMILK. my friends.
HOW YAH FEELIN?
Pretty darn good. Feeling connected and ready for the Northwest I think? Not in anyway done with this trip. I'd be fine if this was forever. Or at least a lot longer. But I think talking it out today, I can handle Seattle and ID and I'm pretty excited to see how this year goes. Planning on making the most of it. Right now though I'm full of milk.
- milky sam