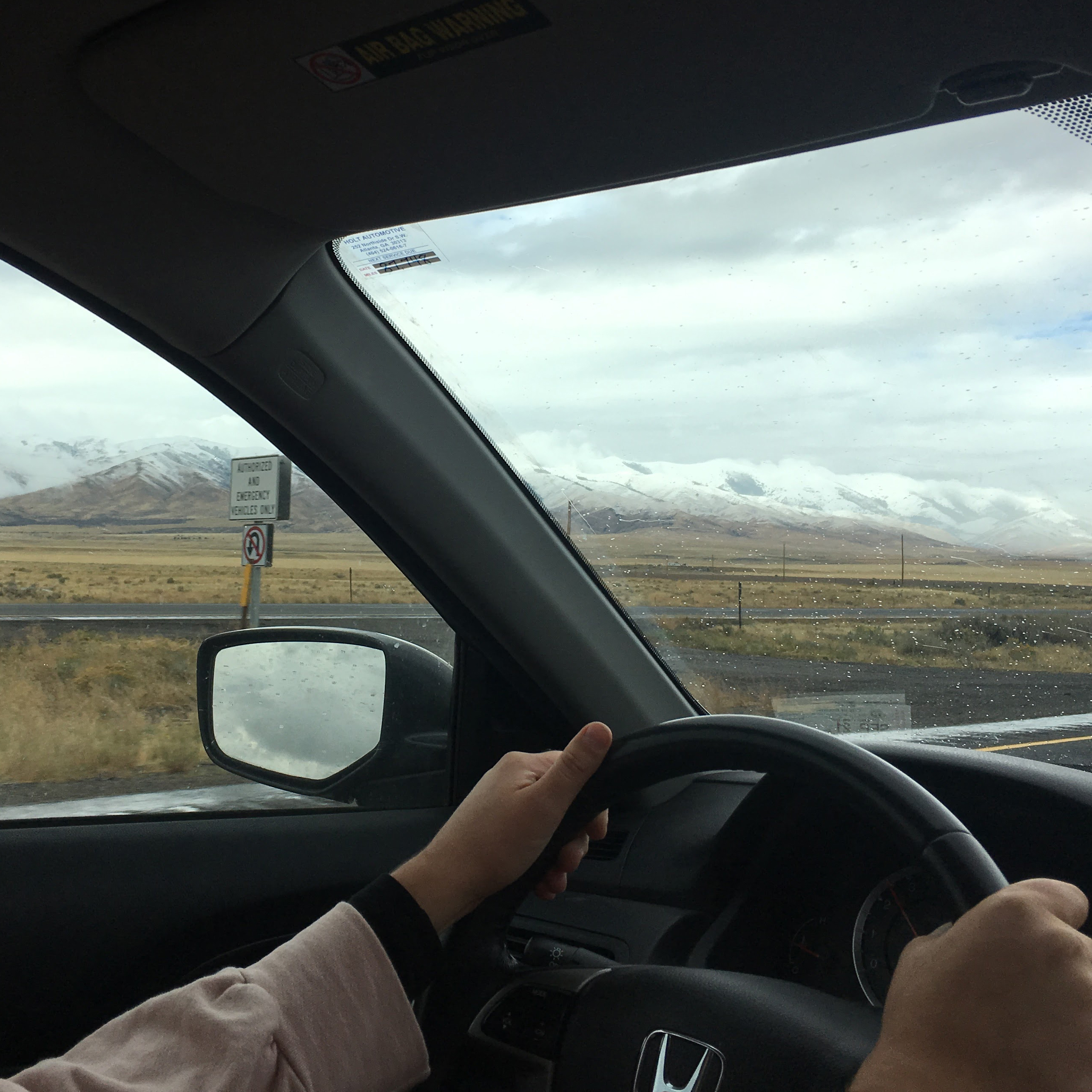 Day 53:
the last supper
Home
9.22

WHERE ARE YOU?
Rawlins, Wyoming > White Salmon, Washington > Seattle, Washington
WHAT'D YOU DO TODAY?

HOW YAH FEELIN?

This was hard to write. I honestly think it would be kind of disservice to this project if I tried to wrap up this experience in one little entry, so I won't. I think I put it on myself to have the "perfect, final journal post", where I whip up some glorious, concluding paragraph summarizing all the main points of my thesis, etc. etc. but honestly, for a trip like this...that entry doesn't exist--at least, it doesn't exist currently. There are so many different thoughts, epiphanies(???), and memories that kind of define this experience for me, but I think they will all kind of organize and make sense of themselves with more reflection and more time to think about this trip as a whole.
How am I feeling? I'm exhausted, of course--spending fifteen hours in a car will do that for you--and the thought of going back to school + structure, routine, and the life we left for a bit in Seattle both terrifies and excites me? It's cliche, and a little dumb, but I do feel different, not ~ c h a n g e d ~ or enlightened exactly... but I feel like I've gained so much insight and clarity about myself, and just feeling so reassured about my path in design and what's to come in the future.
Ultimately, I am just so grateful for everything. Grateful for all of our friends and family who have supported us emotionally + financially. All the incredible, talented, KIND people who welcomed us wholeheartedly into their studios, homes, thoughts and stories. And of course, biggest love to my gals. My milky gals. Gah. I feel like I'm writing an acceptance speech or something--I AM JUST OVERWHELMED with gratitude. Truly.
And for people who keep asking: YES, WE ARE STILL FRIENDS. YES, WE STILL LOVE EACH OTHER. YES, WE PLAN TO PITCH A TENT EVERY SO OFTEN TO COPE.
much love,

sahm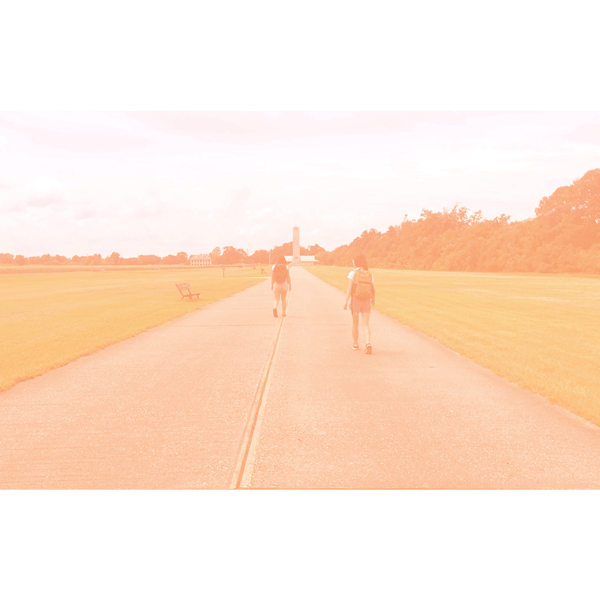 WHERE ARE YOU?
hmmmm
WHAT'D YOU DO TODAY?

Woke up at 4AM in Wyoming, had the craziest tent packing experience in some wild winds and started driving.
Got to drive both in sunrise and sunset today - 17 hours later we were in White Salmon and 3 more hours later in Seattle.
HOW YAH FEELIN?

This one's a toughy. I feel everything right now, the good, the bad, the ugly, the joy, the sad, the weird, the thrill, anyways…you get it.
Today's drive was a mixed rollercoaster of emotions. A lot of reflection with one another, but also a lot of sadness and excitement. Sadness that, just like that, it's all over…we're each going back to our daily lives, not sharing every second of the day with one another, or the fact that this project will no longer be all we have to think about. But also excitement; excitement to implement all we've learned into our bittersweet last year and excitement for what comes after that and knowing that the options are endless (and gratitude for that).
As for as what I've learned? A lot about myself, a lot about this field, a lot about life, responsibilities, care, and clarity. This has been one of the most humbling experiences - like seriously who woulda thunk that these three gals could travel across the country talking to all these AMAZING humans. And the fact that said humans were willing to give us their time and even excited to talk to us is beyond me.
Mostly, I'm just so thankful and grateful for everyone. Everyone we've met, everyone who hosted us and dealt with our crazy, everyone who supported us, followed us, donated to us. And of course, my favorites, Sahm and Sam who have completely made this whole experience what it was. I love my sheep.
much love,
dana

WHERE ARE YOU?

WY O WY > Home
WHAT'D YOU DO TODAY?

The long haul.
On the road by 4am. We drove. Across the rest of Wyoming, through a little bit of Utah, up and over Oregon, driving along parts of the Columbia River I haven't seen since I was little. We stopped periodically in strange places to pee. Most notably a McDonald's parking lot where we waged war on a can of olives (because who knows how to use a can opener?).
We made it back to my parents' in White Salmon just in time for my dad's birthday dinner. Which was kind of difficult. It was lovely to see my parents. But there were so many people there to talk to who all wanted to hear about the trip.
There was no just spiltmilk moment. Time to sit together, finally not moving, to really feel and reflect on the trip in its entirety. Too soon, Dana and Sahm were off again to Seattle. It was such a hard goodbye. I nearly followed them across the river just to get one final hot chocolate together and prolong our separate that little bit longer. But they were off and I was already missing them like no other.
HOW YAH FEELIN?

Today was quiet. Again, there were plenty of lovely moments of reflection and conversation, but you could tell we were all feeling the weight of the end. On one hand, I was overwhelmingly happy and grateful that this trip happened at all. But at the same time this crazy adventure, our nomadic lifestyle, with the sole purpose to meet wonderful people, is coming to a close and we're heading back to school instead of carrying this momentum into our own careers.
The stories we've heard on this trip from all the incredible people that took the time to speak with us have been so inspiring. Perhaps most importantly, through people's stories and this project in general, I've embraced that communication, visual or otherwise, is really what I want to be doing. Given the time away from school and exposure to the work of creatives across the country, I feel like I can trust that my industrial design education will be an interesting asset in the future I can't wait to see what that can look like.
And it's all thanks to everyone who gave their time and energy from our friends and families to all those lovely people across the country killing it in their careers and life. I'm so in awe of the kindness of everyone and feeling so so grateful. Y'all are amazing. <3
And of course, most of all, thanks to my lovely ladies for all you've done to make this trip as beautiful an experience as it has been. <3
much love,

sam