Hi there.
We're
spiltmilk.
The three of us gals (Sahm, Dana, and Sam aka the sa(h)mwich), came together under the name spiltmilk to create projects outside of school as juniors in the University of Washington's visual communication design program. Now, as graduating seniors, The Passion Project is launching as our senior design capstone in order to help students like us navigate the transition from design student to designer.
Moving forward, spiltmilk will be around and creating in Seattle, Washington for the summer of 2018. If you want to work together or just want to say hey, drop us a line @ hi.spiltmilk@gmail.com.
Much love,
spiltmilk
PRESS
Seattle Design Festival 2018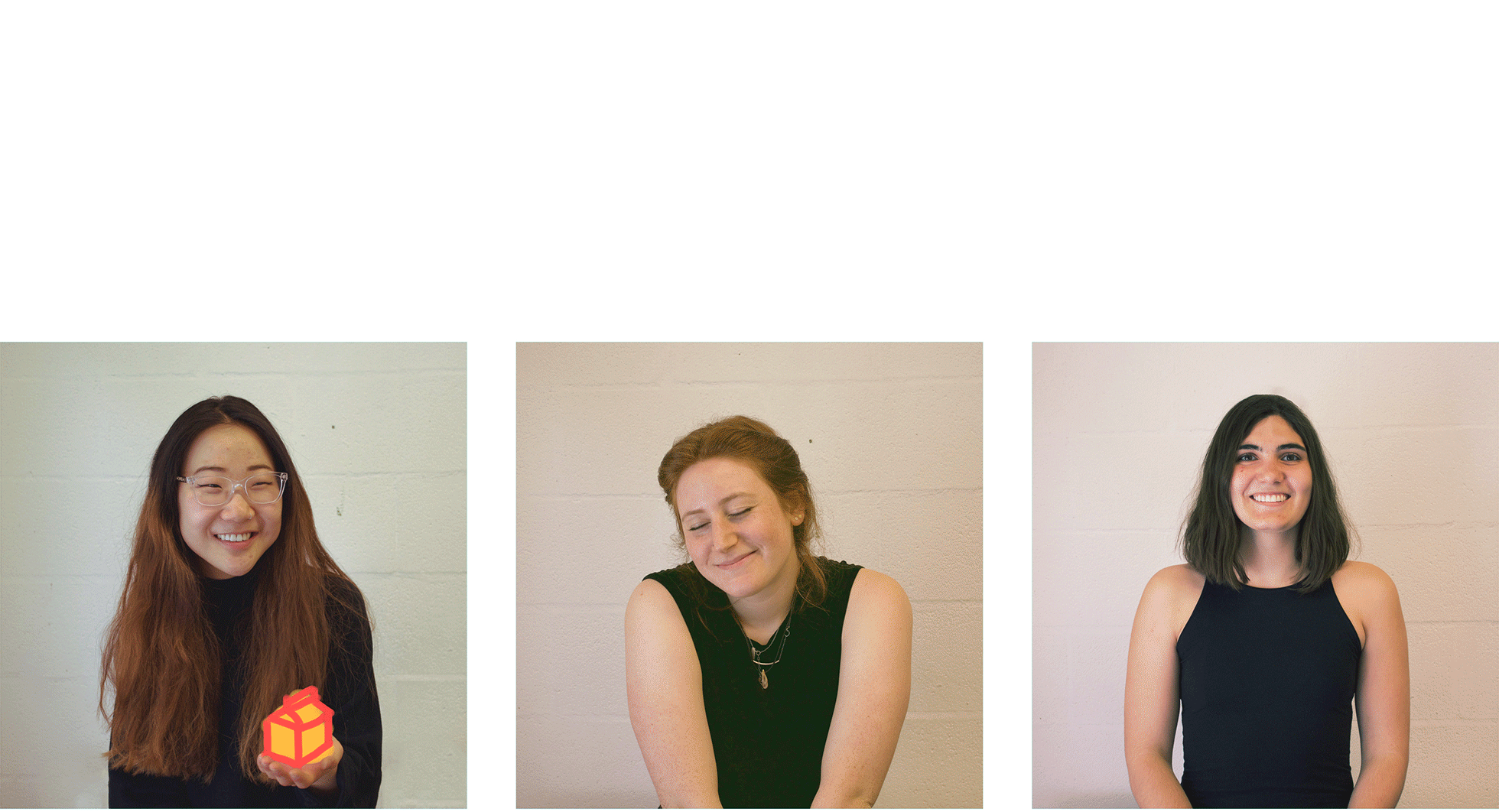 Sahm

Taking serious things seriously, and laughing at everything else, Sahm's always getting caught in Dana's sass traps, but hey, what goes around comes around + she can dish it back. Just the smaller, sweeter version. If you can't spot her from the popcorn and peanut butter she's definitely eating, her crazy top knot (the biggest and greatest of all), will give her away. When she's not working (which hardly ever happens), she is reading, drinking copious amounts of coffee (we are from Seattle after all), playing with her pup, drawing, or on a run. Currently, she's exploring different applications for her creative talents, specifically nonprofits or otherwise finding ways to make the world a little bit better.
Dana
Dana is the oddball of the group. Not only is her name two syllables, she's also a freckled redhead with blue eyes. If you ever work with her, you will for sure be forced into a dance break (or ten). Although all her clothes are black, Dana's got a thing for colors. She is known as the peacemaker, always making sure everyone is well-fed and happy. When she's not working, she's playing outside. Her current tagline is "Let's go swimming!!" or "I really want to jump in a lake right now." This sass master is always making people laugh and bringing people together. She's typically carrying loads of avocado, nuts and apples. And coffee, lot's of coffee. Dana is a kind and mindful human, whose work reflects her grounded non judgemental demeanor. She loves that design offers a platform for speculation, action and integration, and hopes to produce work that encourages creative outlets for individuals and communities.
Sam
Sam is your small town, sweet human bean soul. Sam embodies one of those summer days starting before the sun comes up and staying till the sun has long set. Whether it's surfing, skiing, skating, hiking, biking, or picnicking, your girl Sam is THERE. On her way, Sam is listening to some of her favorite podcasts, feeding her brains and her body all the goods. While Sam is always down to try anything, she's become synonymous with coconut milk lattes, burritos, and fat green SMOOTHIES™. You will never miss Sam in a crowd, given her contagious laugh and A+ rocky style in her fancy shoes (flatform gold teva's), dad hat, and of course, her hydroflask. She has a passion for people, community and craft, which is what led her to the design field. She's currently exploring how she can combine design and her passions for protecting the environment and human rights.